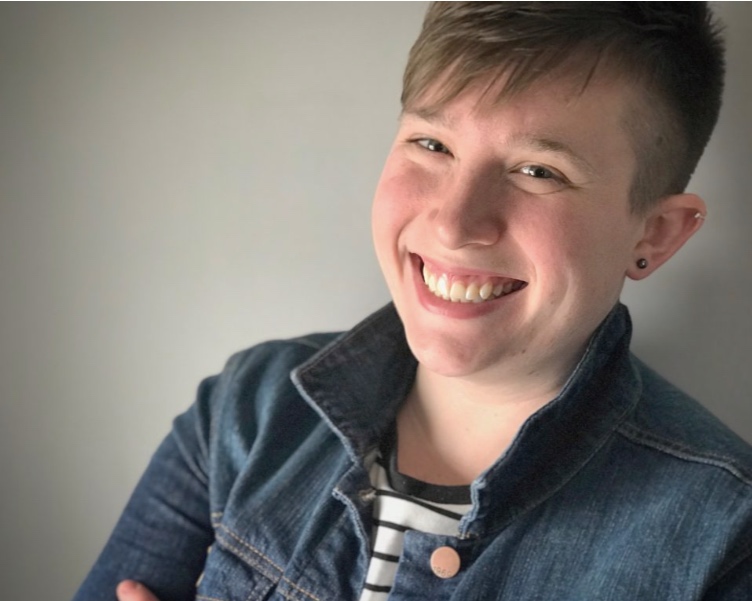 Executive Director/Co-Founder
Program Director/Co-Founder
Amber has a degree in Social Work and has been serving for 10+ years in the US and internationally in human resources and service projects. Her prior work experiences have developed her current skill sets to work with people across demographics relationally and administratively. Amber's role within ESTHER Homes is not only administrative, but she works directly with mothers to map out and research different resource options that best meet their direct needs. Amber is passionate about children and sees generations changing as mother's recognize and stand up in their worth and truth and release this freedom to their children to grow up knowing!
Connect: amber@estherhomesmn.com
Rachel has her Bachelor's degree in nursing and her Master's in Nurse-Midwifery. She has been directly working with women, serving on medical missions teams and involved in community focused service projects both stateside and internationally for 9+ years. Rachel brings her passion for women and women's health to the home. She sees herself as the mom's biggest cheerleader and loves walking with women through their transition into motherhood, standing next to them in the vulnerable season, encouraging them in who they are and all the while reminding them of the beauty and strength inside of them.
Connect: rachel@estherhomesmn.com
Director of Community Development
Developing community workshops and friendships in immigrant and refugee communities drove Emily first to affordable housing advocacy, then to graduate school–she received her master's in Urban and Regional Planning in May 2017. She formerly provided funding and policy recommendations to the Iowa City Council as a commissioner for the Housing and Community Development Commission, and she has been nationally recognized by the American Planning Association for written analysis. With a creative writing background, she believes narrative, real experiences, and real relationships should inform the development of partnerships, programs, and policy–a perspective she is excited to put to work as ESTHER Homes grows and expands. Her previous experience in program management led to the creation and expansion of programs in other organizations, and her study of sustainable community development in India and Mozambique gives her excitement for pairing local creativity and resources with God's limitless love.
Connect: emily@estherhomesmn.com
Laura has an Associate's degree in Bible Theology and Intercultural Studies along with studies in Early Childhood Education. Throughout her life she developed a heart for missions and a passion for partnering with those around her. She's been exposed to many different cultures and situations all over the world through mission and outreach opportunities. These experiences, have shaped her heart and perspective for furthering the Kingdom through loving the person in front of her, daily. Laura has a heart for children in the foster care system, a heart to advocate for people and mothers of the foster care children, and to welcome others to come alongside of what she is passionate about. Laura has been able to use her love for art, creativity and photography as a tool to capture memories and special moments for the families during their time in ESTHER!
Connect: laura@estherhomesmn.com
Katrina practices as a nurse-midwife in Saint Paul and also teaches nurse-midwifery as a full time faculty member at Bethel University. She comes to the board with a wealth of experience in caring for mothers and newborns along with volunteer experience in working with refugee populations. She is passionate about ensuring that all women know and recognize their strength. She loves how ESTHER Homes has become a soft place for women to fall, to be heard and supported, and ultimately to be empowered as they rise up to find their place as mothers in this world. Katrina lives with her husband, cats, and chickens near ESTHER Homes' primary house in Saint Paul.
Emily is a nurse practioner who went through school with Rachel at the University of Iowa. While at Iowa, she volunteered with a crisis pregnancy center and has developed insight into the complexity of being a single pregnant woman dealing with difficult decisions. She has a huge servant's heart and as a board member, she will contribute a perspective of passionate care in a humble, mindful and genuine way. Her husband, Justin, is a physical therapist and will also carry compassion with vision for the men in hopes to connect and network for the home.
Jill lives with her husband, Vern, in Cedar Falls, IA. She is a retired from her job with John Deere where she was a global engineering manager. Her knowledge in business and networking bring direction and structure as the Treasurer of ESTHER Homes.
Eric Prosser was raised in Stillwater Minnesota and graduated from Stillwater High School. He attended Century College received a 2 year Automotive Technician certificate and was immediately hired by Audi of Maplewood and began working as an apprentice auto tech. After a year moved into the Parts Department working in this Department ever since (40 years). Eric is the proud father of three children, two sons and a daughter. He spends his free time reading, biking, camping and volunteering with the children's ministry at Woodland Hills Church. Eric is also a co-leader of a Bible Study group. Eric brings the Father's heart into his position as Chaplain as he leads us in devotions and monthly prayer meetings for ESTHER Homes.
Lillian is a Certified Nurse Midwife and Women's Health Nurse Practitioner, practicing at a hospital in the Twin Cities. She worked with a non-profit for 4 years, facilitating support groups and mentoring for women who survived trauma and intimate partner violence. She specializes in trauma informed care, and will bring this focus to ESTHER Homes in the care of the women they serve. She also has experience in fundraising and volunteer coordinating for non-profits and will bring these skills to the Board as ESTHER continues to expand. It is an honor to be part of God's heart for the women of the Twin Cities!
Joann is a Registered Nurse and have worked for Abbott Northwestern Hospital the last 29 plus years. I live in Lakeville, MN. I am a wife to Wayne, and a mother to 2 adult children, Tyler and Brea. I am also a grandma. I believe we are put here on this earth to love people and be the Hands and Feet of Jesus. I am so excited to be on the board and be a part of this great organization, Esther Homes.
Bob has worked at the University of Minnesota for more than 35 years and is currently the Interim Dean for the College of Continuing and Professional Studies. He has served at the national level on several non-profit boards and is an Elder at Substance Church. He felt the call to support Esther Homes the first time he met Amber and Rachel and heard their vision. Bob and his wife Jan have three adult children and a granddaughter.
Gina Wills:
Prayer Counsel
Gina is a wife, mother of two grown daughters and has been an elementary teacher for thirty years. Her path toward loving the women and children of ESTHER Homes began with saying yes to God's invitation to help women and children out of poverty, through an organization called, Trades of Hope, empowering women globally. This opened her heart to see the individual He placed directly in front of her. She shares the belief that we are called to walk along side of each mother on her journey; encouraging her to be the best version of herself by providing opportunities for growth.